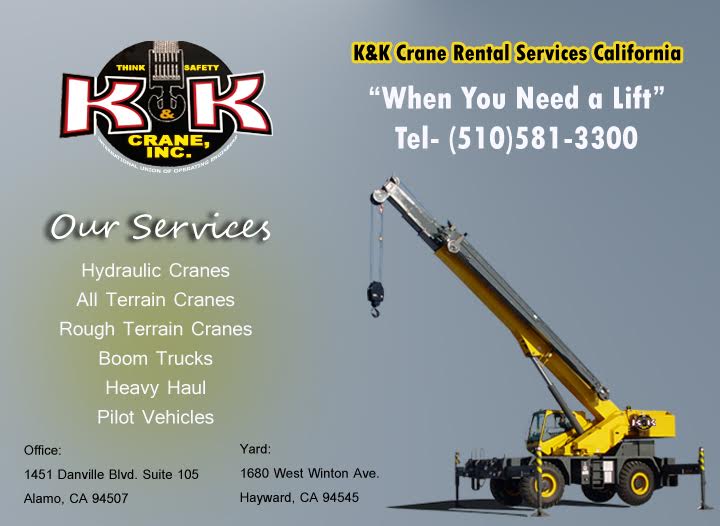 KodiaK Crane & Rigging of Alaska , INC. this is our crane rental group, which is quiet popular in the Hayward California and all of the Northern California for over 30 years.
Our services are the best and well organized equipped with superior operated and maintained cranes. We serve with commercial and all industry constructions.
There are several important factors to be considered before renting a crane.
The type of crane you need

Depending on your budget

Considering the kind of object you want to displace.
When selecting a type of crane, our technicians help in providing the right kind of crane of the suitable purpose. For example the common purposes we deal are:
Apart of the common purposes we serve up to 100 ton capacities. We have CCO operators and expert personal who satisfy our customers by completing the work with much care effort.
The types of cranes we provide:
Hydraulic Truck Cranes

Boom trucks

All Terrain Cranes

Rough Terrain Cranes

Heavy Haul

Pilot Vehicles
While going for crane rental service it always advised to make sure for an OSHA safety requirements and the safety of the vehicle.
And when hiring an operator of the crane it's better to ensure whether the person is certified by NCCCO (National Commission for the Certification of Crane Operators).
As we mentioned we follow every safety precaution by our expertise professional. It's we who are reachable to serve our customers whenever you need for heavy lifting of your desired object or any huge constructions.
Follow Us On