Why is a crane operator certification required?
Crane rental services are seen in bulk but while choosing the right one some precautions are to be taken.
Crane operating is quiet important in the proceeds of the crane usage, so safety is the priority of the client while opting for the best crane rental service.
Thus K & K Crane Rental Services Inc is a well established crane rental service providing services with genuine efforts to its clients.
While operating a crane the operator should be trained personnel with certain qualifications.
The national commission for the certification of crane operators should approve the crane operator's services trained under a qualified coach.
These certifications are required for the operators of articulating, overhead, tower and mobile cranes.
So a crane operator must effectively deal with every problem associated with these bulk machines and should be skill fully handle these machines for better management and safety.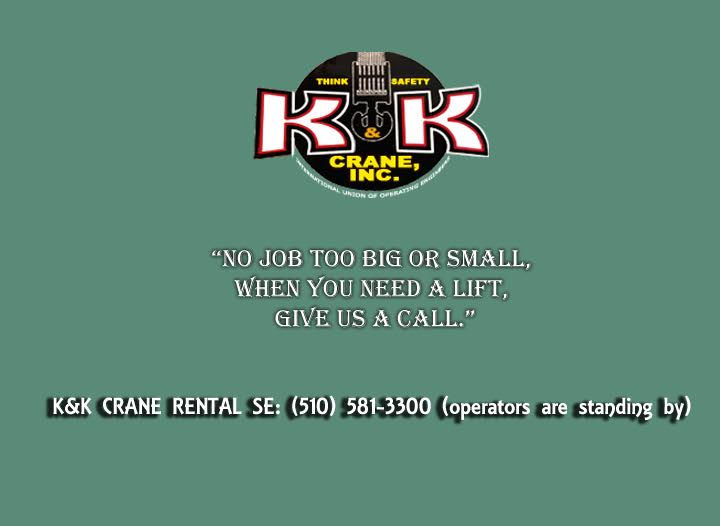 Some factors known to the operators:
On-site equipment movement

Crane safety

Operations and communications

Machine power flow

Emergency procedures etc.
K & K Crane Rental Services Inc is involved in providing the expert and certified crane operators in rental service.
Follow Us On